2474 South Shore Road 

Phelps, WI, 54554
Phone: (715) 547-3646
E-mail: [email protected]
Web: http://www.hillside-resort.com
Hillside Resort invites you to escape to the splendor, the quiet serenity, and sportsman's paradise of Wisconsin's Northwood's.
The Hillside Resort is located on the south shore of beautiful Lac Vieux Desert. Here you can relax and enjoy all that nature - and the Hillside Resort - has to offer.
Sports enthusiasts can fish, boat, canoe, and swim in Lac Vieux Desert. Docks right at the doorstep of each cottage give easy access to your own boat, or the boat available with each cottage. Enjoy quiet walks along the lakeshore and hikes through the acres of lush forests in the area. Fishing is great in Lac Vieux Desert, headwaters to the Wisconsin River. The lake offers a challenge to musky and walleye fishermen, pike and panfish abound. The lake is 4,300 plus acres and has 19 miles of beautiful shoreline.
We have a fish cleaning house and freezing facilities for you to use. 
If you enjoy fishing, Lac Vieux Desert is an ideal lake for you and there are also famous trout streams and other lakes nearby.
4384 Deerskin Rd 

Phelps, WI, 54554
Phone: (715) 545-3555
Contact Name: Doug Horstman
Got a hankering for scrumptious ribs? It's just one of our specialties. In traditional Northwoods style, we serve up one of the best fish fry's in the state and are one of a few to offer a cold water smelt fry! We feature live music June through August and sponsor pool, dart, softball and horseshoe leagues. Need to get away when winter is nearing its end? Come to Phelps and partake in the Northern Exposure Ice Fishing Tournament. Great fun, great people, great food. We look forward to seeing you soon!
5897 West Shore
Land O Lakes, WI, 54540
Phone: 1-800-221-9689
E-mail: [email protected]
Web: http://www.sunriselodge.com
Contact Name: Mendham Family
BOAT, SNOWMOBILE, ATV SERVICE & REPAIR
2275 State Hwy 17
Phelps, WI, 54554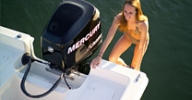 Phone: (715) 545-2800
E-mail: [email protected]
Contact Name: Dietmar Bush
P. O. Box 61 

Phelps, WI, 54554-0061
Telephone: (715) 891-2502
E-mail: [email protected]
Web: http://www.phelpsoutdoors.com
4373 N. Maple Rd  


Phelps, WI, 54554
Phone: (715) 617-4880
E-mail: [email protected]
Web: http://highground-mapleridge.com/
Contact Name: John Barron
The quiet and charming small town of Phelps located in Vilas county Wisconsin, is considered one of the most beautiful spots to vacation or live full-time in the northwoods. With thousands of nearby lakes, Phelps and the surrounding area of northern Wisconsin is famous as being home to one of the largest concentration of freshwater lakes in the world. Welcome to an outdoor paradise, with hiking, camping, fishing, hunting, and all kinds of adventures in every direction.
High Ground at Maple Ridge is the perfect headquarters for exploring these beautiful natural wonders. There's good reason why so many people are retiring in the northwoods. Clean air, clean water, clean living, clean fun...
Welcome to Phelps, set your clocks back 20 years!
This collection of beautiful lots for sale in Phelps feature all the improvements and are ready to build your modern dream vacation or four-season home. There are very few vacant lots in this area with sewer,water, gas, electric, and paved roads included in price.
Through peaceful pine trees and mixed hardwood forests offer waterfront views of peaceful and quiet Noseeum Lake, where only human-powered boats, small sail craft, and electric trolling motors are permitted. High Ground at Maple Ridge offers you everything you need right in front of you. Less than five minutes away is the boat landing for North Twin Lake, with some of the finest largemouth bass, walleye, musky, and perch fishing in North America. Another 1,300 lakes within an hour's drive could keep you fishing new hotspots forever.
Phelps is less than a five-hour drive north of Milwaukee or Madison, and from Phelps, there are daytrips in every direction. Lake Superior is only a few hours to the north, with hundreds of thousands of acres of national forest and other protected lands are right out your backdoor and spilling into Michigan's vast Upper Peninsula. In addition to this abundance of natural beauty, Vilas County is a very safe area with low crime rate and low property insurance. High Ground at Maple Ridge appeals to people in flood prone areas.
Improved Lots for Sale - High Ground at Maple Ridge is the perfect place for your Vacation, Retirement, or Family Four-Season Home
Balancing the natural beauty's peace and quiet, the town of Phelps and the variety of nearby vacation towns such as Eagle River, Land O' Lakes, Minocqua, and Rhinelander offer all the modern services and conveniences such as grocery stores and shopping, auto repair shops, doctors, dentists, hardware and supplies -- basically anything you'd need is available within a half-hour drive. If you have kids, Phelps is a great place to raise them. The town features a recently renovated and ultra-modern K-12 school. The town has several public beaches, as well as a wonderful park and recreation complex featuring regulation soccer fields, baseball/softball diamonds, tennis courts, and more. There is an excellent library, community bank, post office, and several small businesses.
World-class services, such as the MAYO clinic in Wausau, are close enough when needed. Of course, when you wish to escape to the bigger city for the weekend, Appleton and Green Bay are only a few hours away on nearly new highways. Madison or the Wisconsin Dells are both fun and unique places to visit in the Dairy State. Minneapolis, Milwaukee, and Chicago are all less than six hours away.
Whether you are looking for the perfect property for your northern Wisconsin vacation home, four-season home, or retirement option, please consider High Ground at Maple Ridge as one of your smartest, most economical options for improved lots.
PROPERTY MANAGEMENT & CARETAKING
3000 Kentuck Lane 

Eagle River, WI, 54521
Phone: (715) 545-3335 or 815
Fax: (715) 545-3335
E-mail: [email protected]
Contact Name: Patty Kirschmann